Happy Friday everyone! I hope you all had a fantastic week, and found some great new reads!
I'm still in my book rut and I can't really get into any new books at the moment, so I've been going back to old favourites, namely books by Teresa Medeiros, and rediscovered some fantastic gems. Honestly, if you haven't read her books yet, you NEED too. She was one of the first romance authors I discovered, and her books made me believe in love. If you need something that inspires you, and leaves you in nothing but happiness, honestly, pick up her books.
But, to what you've seen this week! I read an excerpt from Helena Hunting's
Meet Cute
back in December, and had to read the full book based on that, and came out with very mixed emotions. While I absolutely loved the book, I'll confess that tears were shed as the plot of this story had some tragic undertones that did bring down the mood. While an honestly fantastic, well-written read, I just know that I did struggle with those themes. There's also Sabrina Jeffries first in her School for Heiresses series,
Never Seduce A Scoundrel
, which was a great historical read. Click on the book covers below to be taken to the reviews.
As mentioned early in the week, unfortunately I did flare up on old writing injury in my left hand, causing some amount of pain when typing so posts have been a little bit shorter from me this week, but hopefully with time to rest, it should be back to normal soon. On the other hand though (ha), I have spent some great time reading, which was greatly appreciated.
As we're coming up to the weekend and I think we all need some cheering up, all printables in the store are now on sale for 50% off, including the reading tracker! Pick up yours by clicking the picture below.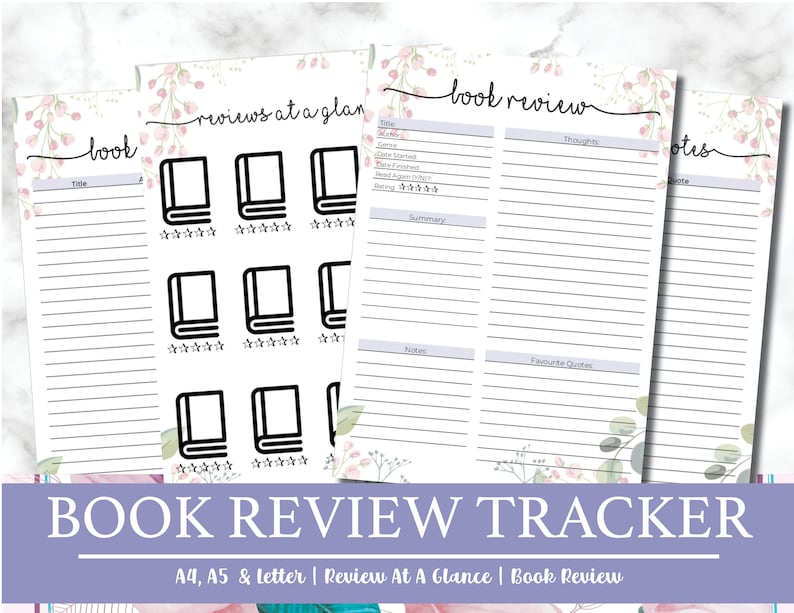 I hope you all have a fantastic weekend, and looking forward to hearing what you're reading!