Good morning everyone, and happy Monday! I hope all your weekends were great and you had some fantastic books to read.
In continuation from last week, thankfully my arm has calmed down a bit, although I will say this is thanks to kinesio tape, and thus giving my arm an interesting look, LOL.
Thankfully I was able to beat my reader's block this weekend with the release of best-selling romance author Tara Sivec's newest romance release,
Kiss My Putt
, which I only actually found out about three weeks ago that was coming out! It was absolutely gorgeous and while I did try to read in one sitting, my eyes just couldn't stay open past 1:30am anymore, so had to be split over a few nights. That review will be coming tomorrow, drop by and make sure you check it out!
I've also been a bit surprised that some of my highest read posts on here have been from older romance novels, not recent or upcoming releases. So, I'm grateful to know that you'll be continuing down the rabbit hole with me a bit as I re-read older favourites.
In astounding news, it's almost the time of year (8th August) where I turn another year older, and this time I'll be entering a new decade, leaving my 20s behind and starting my 30s. It's safe to say that it's not the birthday that I was expecting, but that's ok. I sadly never get used to the fact that I'm turning another year older, much as I try.
There are things that I thought I would have accomplished by now that I haven't, but there's also a lot of things that I have, and I'm very grateful for that. My 20s were jam-packed with adventures, starting out with two summers working for the most magical place on earth (Walt Disney World Resorts International College Program, honestly, two of the best summers of my life), and then starting my adventures working at sea on cruise ships. It's a difficult life, but one that I do love, much as it has had its ups and downs, and this year has not been one I expected for the industry. Having been off since November, this is the longest time I've spent at home and in one country for eight years, and that by itself is unusual. But,
we will be back
, I do have faith in that, and until then, I'll keep enjoying my time at home and with family. To conclude, I'm a little scared about entering my 30s and this new chapter, but, you're as young as you feel, and that's the important part! (Or please feel free to give me advice about this!!).
To celebrate some milestones with this website, and considering it's my birthday week, I'd like to say thank YOU all for reading my website. As a thank you, I'm giving away two free Book Review Trackers to two lucky people! All you have to do is comment on this post to win! The winner will be selected by random on Friday.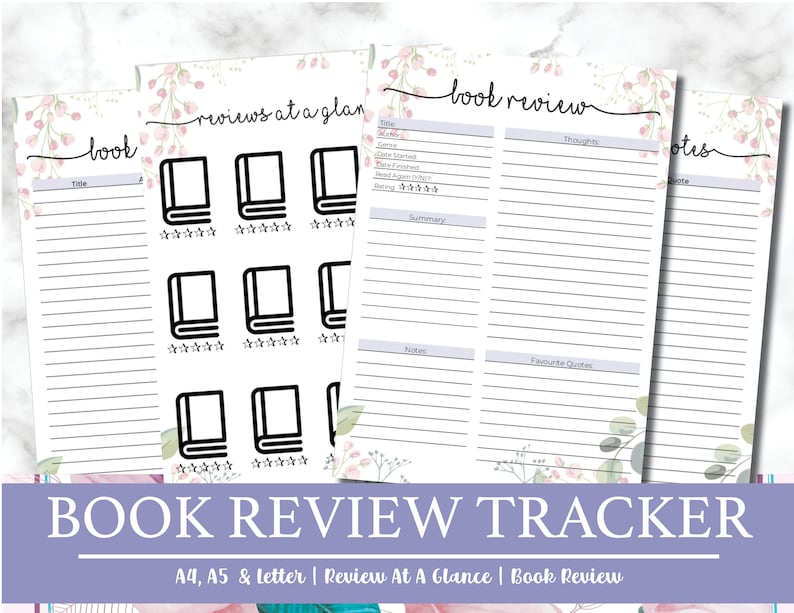 Hope you all have a great week, and let me know what you're reading this week!